Tell Congress: We Need a Fix for the Broken Medicare Audit System TODAY!
Support the AIR Act, so the people who provide HME can spend less time navigating a confusing and counter-productive audit system, and more time caring for their patients!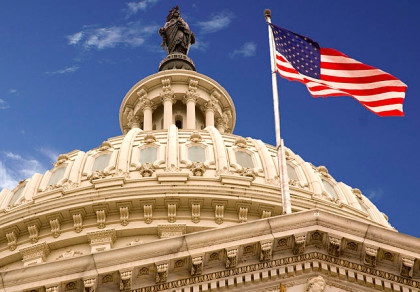 The Medicare audit process and coverage criteria are failing HME providers, the patients they serve, and our entire healthcare system.
Home medical equipment companies are being audited by a dizzying array of separate Medicare contractor groups. The multiple audits by the various auditors (sometimes for the same claim) tie up resources and limit a provider's ability to serve patients.
Auditors for CMS all-too-frequently misinterpret and therefore misapply Medicare rules and regulations – sometimes on a retroactive basis – leading to inaccurate error rate data, while legitimate providers furnishing medically necessary items and services are being hurt by unjustified monetary recoupments.
Perhaps the most galling aspect of this system is that a vast majority of these audits are overturned on appeal – yet the Administrative Law Judges who hear these appeals have a 600,000 case backlog of audit appeals, a figure that continues to grow!
Fortunately, there's a fix in the works. Reps. Renee Elmers (R-N.C.) and John Barrow (D-Ga.) have recently introduced H.R. 5083, the Audit Improvement and Reform Act (AIR Act). Please take a moment to ask your legislator to support this common-sense, bipartisan reform legislation that:
· Requires Medicare Administrative Contractors to conduct outreach and education program for suppliers, physicians and referral sources to lower error rates.
· Provides incentives for HME suppliers who have low error rates.
· Mandates improved Medicare contractor transparency and reporting requirements
· Restores the use of clinical inference and clinical judgment when evaluating audits.
Please take a moment to email your Congressional representatives in support of this important legislation.
Enter your ZIP code below to email your Representatives and ask them to add their support to the AIR Act.
You can send the letter as is, or add your own personal story. Once you've taken action, please share this link with your friends and co-workers and post it on Facebook.
Thank you for helping fix Medicare audits for HME providers and the patients they serve!
First, Enter Your Zip Code