Legislation To Assess Effects of Competitive Bidding Needed Today!
Please Support Legislation to Roll Back Drastic Medicare Cuts for Home Medical Equipment Providers in Rural and Other Less-Populated Areas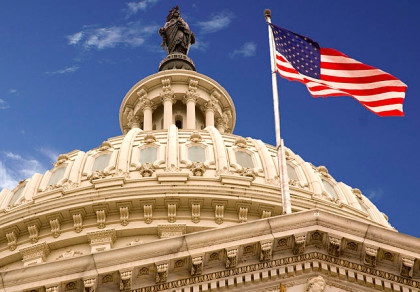 On January 1, 2016, government-mandated cuts for a broad range of home medical equipment (HME) went effect in small towns and rural areas across the country.
This expansion of Medicare bidding rates to rural America – deeply cutting payments to suppliers for the most widely-used products and services – is forcing HME companies to reduce their offerings (or in some cases, shut their doors), causing significant disruption for the patients in these less densely populated areas.
Now Medicare has implemented a new round of deeper cuts that went into effect July 1 of this year! Congress has taken notice of the of the harm these cuts are causing in rural communities across the country, and has passed two different bills that delay the second round of cuts, and instructing the Centers for Medicare & Medicaid services to monitor and report on how these cuts are impacting Medicare beneficiaries. Unfortunately, there are differences in the bills that the House and Senate have not been able to resolve.
Please send a letter to your Senators and Representative urging them to find a legislative solution that will roll back the July 1 cuts so that Congress and vested stakeholders can properly assess the impact of this program on the millions of people who depend on home medical equipment.
Feel free to edit the suggested language to reflect your own perspectives and experiences. Scroll down and enter your zip code to get started.
Finally, please forward this message along to your friends, family, and co-workers and ask them to send a message, as well. Medicare beneficiaries, small businesses, and the companies and caregivers that take care of some of our nation's most vulnerable populations thank you for taking the time to help!
First, Enter Your Zip Code