Ask Your Legislators to Follow Up on Omnibus Legislation Provisions in Support of IFR
Administration officials have reported that they have noticed strong interest on Capitol Hill for releasing the IFR - help keep the pressure on to expedite relief for our industry!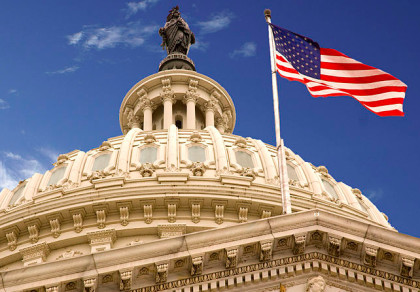 Language in the report accompanying recent Omnibus legislation "encourages CMS to promulgate the pending Interim Final Rule (IFR) entitled Durable Medical Equipment Fee Schedule, Adjustments to Resume the Transitional 50/50 Blended Rates to Provide Relief in Non-Competitive Bidding Areas." Implementing the IFR would roll back a signnicant portion of bidding-derived Medicare cuts for rural and non-bid areas enacted in 2016 and help stabilize the HME infrastructure serving less-populated communities across the nation. The IFR also addresses mis-applied Federal regulations that have futher cut reimbursements for home oxygen in rural areas even below bidding prices in some regions.
The IFR, which was released in late August 2017, has been waiting for final approval by CMS and the Federal Office of Management & Budget since then. Congressional follow-up on the langage in the Omnibus report is needed to make sure that the Administration gets the message and releases it promptly.
Please send a message to your Senators and Representative asking that they contact CMS and OMB to ask that the agencies expedite release of the IFR or take similar action that provides timely and substantive relief for home medical equipment suppliers in non-bid areas. Feel free to add your own perspectives on how these fixes are an urgent priority for you and the patients you serve to the sample email to your Legislators that follows.
Thank you for supporting better public policy for HME providers and patients!
First, Enter Your Zip Code