More About Medicare's Bidding Program for Home Medical Equipment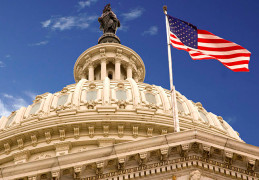 As currently designed, the bidding program for home medical equipment reduces access to care, patient choice, and quality of care. The bidding program for home medical equipment and services continues to draw criticism from leading economists, disability and consumer organizations, and medical professionals around the country.
The American Association for Homecare continues to fight for a better alternative than CMS' badly flawed competitive bidding program for HME. Working with leaders from the home medical equipment community, along with highly qualified economists and auction experts, AAHomecare has developed an alternative Market Pricing Program (MPP) approach for HME reimbursement.
Please take action today, and forward this link – http://action.aahomecare.org/ – to your co-workers, friends, patients, or anyone interested in preserving access to home medical equipment for seniors, people with disabilities, or any other individuals who require mobility assistance, oxygen, home infusion or many other essential healthcare products used outside of a clinical setting.