Please Ask Your Representative to Join Sign-On Letter on ESRD/DMEPOS Proposed Rule
Send Your Letter Today -- Deadline for signatures is Friday, Oct. 5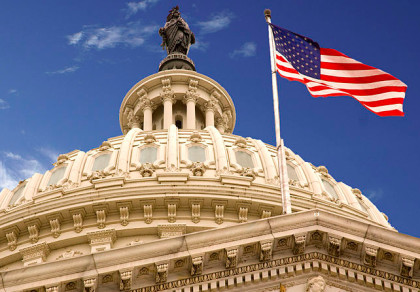 Rep. Cathy McMorris Rodgers (R-Wash) released a Congressional sign-on letter to leaders at CMS, HHS, and OMB asking for additional relief for the HME community in the proposed ESRD/DEMPOS Rule currently under consideration by the Agency.

The letter, which can be seen here, expresses support for several policies currently contained in the Proposed Rule, including the suspension of the bidding program to allow time to develop and implement new methodology as well as extending relief for rural and non-contiguous areas through 2020.

The letter also advocates for additional improvements to the Proposed Rule, including:
Increasing Reimbursement Rates in CBAs During Gap Period
Extending Relief to all Non-Competitive Bidding Areas
Improving Access to Liquid Oxygen
Other original signers on the letter include Reps. Brett Guthrie (R-K.Y.), Diana DeGette (D-Colo.), and Dave Loebsack (D-Iowa).

Our champions on Capitol Hill have asked for a concerted grassroots effort to get signatures on the letter by Friday, October 5. Please send a message to your Representative in the House asking that they add their name to the sign-on letter, and encourage your colleagues, peers, and friends to do the same. Feel free to add your own perspectives to the sample email to your Representative that follows.
This may be our last opportunity to help improve this Proposed Rule and help improve reimbursement rates for our industry over the next few years, so please take action today. If possible, please follow up your email with a call to your Representative in the U.S. House – you can ask to speak to an individual who handles healthcare to ask that they join the House sign-on letter on the ESRD/DMEPOS Proposed Rule that is under considerations by CMS; you should note that the letter is being circulated by Reps. McMorris-Rodgers, DeGette, and Loebsack.
Contact Gordon Barnes at gordonb@aahomecare.org if you would like contact information for staffer handling healthcare for your Representative in the House or with any other questions/requests. No Senate outreach is needed at this time.
First, Enter Your Zip Code