Ask Your Representative to Consponsor The SMART Act to Exclude Ventilators from Bidding Program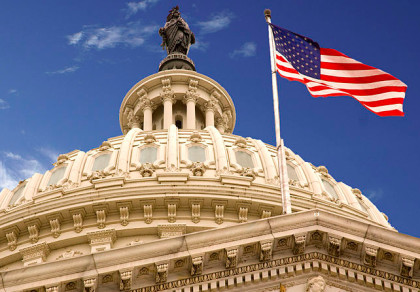 Ask your House members to support newly introduced legislation to keep ventilators from being included in the Medicare competitive bidding program for home medical equipment.
On March 8, 2019, CMS announced that it will be adding non-invasive ventilators to the DMEPOS Competitive Bidding Program for Round 2021. Despite significant pushback from 180 House members and 38 Senators who joined Congressional sign-on letters asking CMS to reconsider that proposal, the Agency has moved forward with this plan.
In early November 2019, Reps. Morgan Griffith (R-Va.) and Peter Welch (D-Vt.) introduced legislation to protect patient access to critical respiratory care products. HR 4945, the Safeguarding Medicare Access to Respiratory Therapy (SMART) Act would delay the inclusion of ventilators from the Medicare competitive bidding program for home medical equipment for five years and create a technical expert panel to assist the Federal regulators in developing a comprehensive Medicare coverage policy for ventilator products used at home.
Ventilators are life supporting medical devices that require service-intensive monitoring of medically fragile patients, and CMS' plan to add adding NIV to the CBP will negatively impact end users who have Medicare, Medicaid, and other insurance who benchmark their rates based on Medicare.
Please join AAHomecare and more than 20 other respiratory stakeholders and patient advocate groups who are supporting this legislation and ask your House member to co-sponsor HR 4945 today!
First, Enter Your Zip Code