Ask Your Members of Congress to Co-Sponsor New Legislation to Provide Relief to Non-Bid Areas & Address O2 Double Dip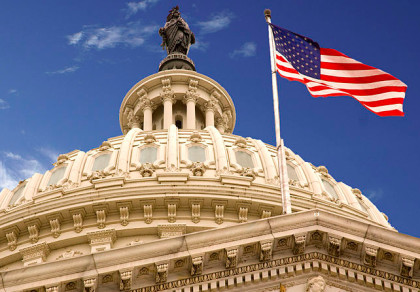 Help secure co-sponsors for the newly-introduced "Protecting Home Oxygen & Medical Equipment Access Act of 2019" (Protecting HOME Access Act), which provides relief for suppliers in non-Competitive Bidding Areas and eliminates the outdated oxygen budget neutrality requirement.
In January 2016, CMS began applying pricing derived from the highly populated Competitive Bidding Areas (CBAs) to all areas of the country without properly taking into account the increased cost of supplying DME items in non-bid areas, slashing pricing by upwards of 50%. Further exacerbating the issue, CMS applied a budget neutrality "offset" to the 2017 rural fee schedules for stationery oxygen equipment. These cuts intensified beneficiary access problems caused by Competitive Bidding. Although temporary relief has been secured for rural areas, permanent, statutory relief is needed across all non-bid areas!
Representatives Cathy McMorris Rodgers (R—WA) and Dave Loebsack (D—IA) introduced this legislation on May 15 , 2019 (HR 2771) to provide relief, and we need your assistance in securing co-sponsors for this important legislation.
First, Enter Your Zip Code