Ask Your Representative to Join Congressional Sign-On Letter to Delay the Bidding Program
Messages Sent So Far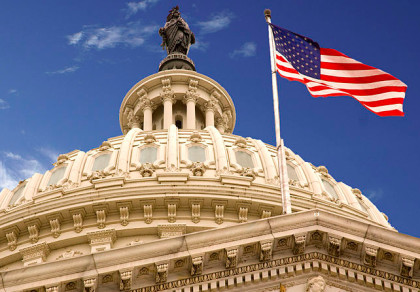 CMS and Capitol Hill need to understand how moving forward with the next round of the Competitive Bidding Program for HME will hinder our industry's ability to support patients and reduce hospital burdens during the COVID-19 pandemic and its aftermath. Ask your Representative in the House to join a Congressional sign-on letter that requests CMS to delay Round 2021 of the Bidding Program for at least one year – and allow HME to make its strongest possible contribution to responding to this healthcare crisis.
Round 2021 of the bidding program relies on bids that were developed and submitted well before the COVID-19 pandemic. As a result, these bids do not take into account these supply chain disruptions, new safety/operational requirements, and higher costs that have resulted from the public health emergency. Put simply: bids HME companies submitted in the Fall of 2019 for the next bidding round will not reflect new realities for the healthcare industry in 2021 and beyond.
The HME industry needs to focus on maintaining and building capacity in the coming months rather than getting ready to cut capacity when bid results and contracts are set to be announced this summer – and this is especially critical if we go through some cycles where COVID-19 cases and hospitalizations rise again, as many health experts expect.
The letter is set to close on July 29, so please take action today.
Note: the letter will only go to your Representative in the U.S. House; there is not currently a Senate letter on the issue.
Feel free to edit our draft letter to Congress that follows to reflect your company's experiences and needs in supporting your communities during this crisis – and thank you for adding your voice in support of HME public policy priorities!
First, Enter Your Zip Code