Extend CARES Act Relief for Healthcare Providers: Ask Your Legislators to Support the Medicare Sequester COVID Moratorium Act (H.R. 8840)
Messages Sent So Far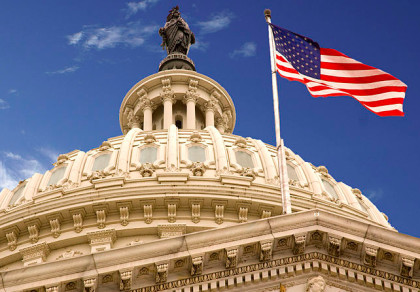 During the COVID-19 Public Health Emergency (PHE), Congress and CMS have provided important financial relief and relaxed regulatory requirements that have helped healthcare providers nationwide maintain high quality care under unprecedented conditions.
While many of these measures are slated to continue throughout the duration of the PHE, one very significant form of relief, the suspension of the broad 2% Medicare sequester cut enacted in 2012, is set to expire on Dec. 31 of this year.
Reps. Brad Schneider (D-Ill.) and David McKinley (R-W.V.) have just introduced legislation to extend this much-needed relief. The Medicare Sequester COVID Moratorium Act (H.R. 8840) would continue a pause of 2% Medicare sequester cuts through the duration of the public health emergency.

Suspending the 2% Medicare sequester cut has been especially helpful to the home medical equipment community, given significant rate reductions our industry has faced over the past decade.
AAHomecare has joined a coalition of 34 major medical groups calling for Congress to extend this relief for the duration of the COVID-19 PHE. Please reinforce this effort by sharing a letter asking your Senators and Representative to support H.R. 8840/The Medicare Sequester COVID Moratorium Act
Please feel free to edit the attached letter to include any relevant details on your company's efforts to serve patients during the PHE and how continuing to pause the 2% sequestration cuts will help you meet the challenges ahead.
First, Enter Your Zip Code