Congress Must Take Action to Extend CARES Act Medicare Relief and Waive Potential PAYGO Cuts
Messages Sent So Far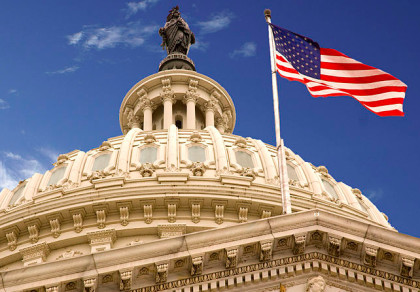 During the COVID-19 Public Health Emergency (PHE), Congress and CMS have provided important financial relief and relaxed regulatory requirements that have helped healthcare providers nationwide maintain high quality care under unprecedented conditions.
While many of these measures were slated to continue throughout the duration of the PHE, one very significant form of relief, the suspension of the broad 2% Medicare sequester cut in the original CARES bill was only slated to last through Dec. 31, 2020. Congress has since extended this relief for an additional 90 days, but a long-term solution is needed protect HME and other healthcare suppliers through the end of the PHE.
In addition, the HME community is supporting efforts to waive the application of 2010 legislation that triggers automatic cuts across a range of Federal programs to cover deficit spending increases – in this case, red ink incurred via the recent $1.9 trillion coronavirus relief package. Accordingly, our letter to the Hill also asks legislators to support forthcoming legislation to waive this the "pay-as-you-go" (PAYGO) requirements that otherwise would result in an across-the-board 4% Medicare cut for healthcare providers starting in FY 2022.
Reps. Brad Schneider (D-Ill.) and David McKinley (R-W.V.) introduced fresh legislation to further extend this much-needed relief. H.R. 315 would continue a pause of 2% Medicare sequester cuts through the duration of the public health emergency. Late last week, H.R. 1868 was passed in the House; this new measure both continues the moratorium on the sequester cuts and also waives the potential 4% PAYGO cuts noted above.
And, most recently, Sens. Jeanne Shaheen (D-N.H) and Susan Collins (R—ME) have also introduced S. 748 to continue the pause of the Medicare sequester cuts.

The Biden Administration recently signaled their intent to keep the COVID-19 PHE in effect through at least the end of 2021. Aligning the suspension of the Medicare sequester cut through the end of the PHE will give home medical equipment suppliers and other healthcare providers a stable measure of relief to help offset the higher costs and new operational challenges associated with treating patients during the pandemic.
AAHomecare has joined a coalition of major medical groups calling for Congress to extend this relief for the duration of the COVID-19 PHE. Please reinforce this effort by sharing a letter asking your Senators and Representative to support and co-sponsor legislative packages measures to extend the moratorium on sequester cuts and prevent the PAYGO cuts starting in 2022.
Please feel free to edit the attached letter to include any relevant details on your company's efforts to serve patients during the PHE and how continuing to pause the 2% sequestration cuts will help you meet the challenges ahead.
First, Enter Your Zip Code