Congress Must Stop Deep Medicare PAYGO Cuts for FY 2022
Messages Sent So Far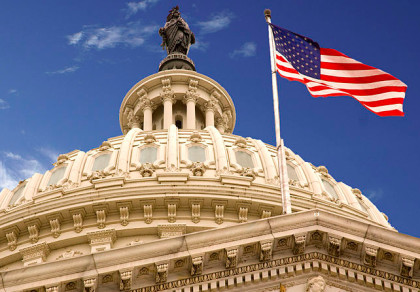 Congress has provided much-needed to support to healthcare providers and our nation through COVID-19 relief measures, including the $1.9 trillion American Rescue Plan Act in March.
However, this broad relief touching almost every part of our nation's economy has the unintended effect of triggering automatic cuts for a range of Federal programs to cover deficit spending increases, including Medicare cuts across the spectrum of healthcare providers; HME is among the affected segments. The cuts stem from the application of "pay-as-you-go" (PAYGO) legislation enacted in 2010 to limit Federal deficit spending that would result in across-the-board 4% Medicare cuts for FY 2022.
Legislators who are concerned about the potential impacts of these cuts on both patients and providers during a still-active pandemic are working to waive the PAYGO requirements in as part of year-end legislative packages.
Please reinforce this effort by sharing a letter asking your Senators and Representative to include provisions to prevent the 4% PAYGO cuts in upcoming legislative vehicles. Our letter also asks legislators to support extending the current pause to 2% Medicare sequester cuts that was originally granted in April 2020 and are currently set to expire at the end of this year.
Please feel free to edit the attached letter to include any relevant details on your efforts to provide high quality care during the ongoing COVID-19 Public Health Emergency and how a drastic cut in Medicare reimbursement rates for 2022 will impact your company -- as well as the patients, caregivers, and communities you serve.
Please also share this message with your co-workers, friends, and peers -- and ask them to send a message, as well. Thank you for your support!
First, Enter Your Zip Code